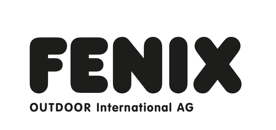 Dancho Nestorov
Head of Digital Strategies and Innovations – Digital Tech
Dancho's Trek with Fenix Outdoor

Hometown: Skopje, Macedonia
Currently Based in: Solna, Sweden
I speak: English, Macedonian, Spanish (intermediate) and Swedish (intermediate)
First memory in nature: It dates back when I was in primary school and joined the scouts, where every weekend we were doing daily hiking trips to the near mountain and during the evenings sitting around bonfire, cooking meals outside, singing and playing music.
Why I joined Fenix Outdoor: I joined Fenix Outdoor on one hand because of what the company stands for is aligned with my personal values and interests, and on another hand, to be part of the digital transformation journey the company embarked upon.
Favorite Part of my Job: My role is very wide and there are really so many different and interesting areas, but if I would call out one, and make it general, is driving progress. And doing so by working closely with many different functions and markets.
Favorite Outdoor activity: Time is limited nowadays with 2 little kids at home, but when I have the chance I enjoy running and biking. In general, travelling is a passion of mine and when I do travel, I also tend to squeeze some longer hikes.
Current Mountain I'm Climbing: Focusing to build, lead, and enable a global team of talented specialist competences across the areas of performance marketing, CRM & Loyalty, and digital business development & transformation within Fenix Brands.
What I am most Proud of in My Work: To be a part of iconic, authentic and truly inspiring brands and through growing the business to help more users around the world get out into nature and become better for it.