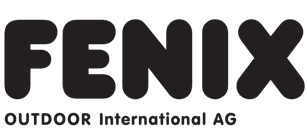 Linnéa Forslund
Payroll Administrator at Fenix Outdoor – Human Resources
Linnéa's Trek with Fenix Outdoor
Hometown: Örnsköldsvik, SE
Currently Based In: Örnsköldsvik, SE
Languages I speak: Swedish and English
First Memory in Nature: One of my earliest memories was when I was little and went on "Skogsmulle" through Friluftsfrämjandet (an outdoor organization that promotes outdoor life and taking care of the nature). There, together with other children aged about 5-6, you got to learn about the nature and animals in the forest in a fun way. Packed was the small backpack with some "fika" and then off for a walk in the woods. :)
Why I joined Fenix Outdoor: Fjällräven and Kånken have I always known due to I´m born and raised here in the founder Åke Nordins hometown, Örnsköldsvik. The company is well-known and stands for so much good, such as sustainability thinking, environment and quality so I felt it was an oppitunity when it came a position that suited me perfectly in Payroll (HR).
Favorite Part of my Job: What drives me is to develop and grow, constantly learn new things and feel that you are improving. And of course my fantastic, knowledgeable and the best colleagues!
Favorite Outdoor Activity: Hiking! Living near the High Coast area with fantastic nature is a privilege where there is so much to experience and explore. The last years I have also been keen on long-distanceskating (långfärdsskridor). 
What I am most proud of in my work: To be a part of this company and the HR team. The commitment and the strength everyone have, so great colleagues!