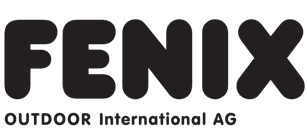 Christian Nicken
Digital Product Owner at Fenix Outdoor – Digital Tech
Christian's Trek with Fenix Outdoor 
Hometown: Hamburg, DE
Currently Based In: Westerland, DE
Languages I speak: English & German
First Memory in Nature: I remember joining the local scouts group "Wolves" when I was only 6 years old, because I loved nature, campfires, camping and learning more about the outdoors.
Why I joined Fenix Outdoor: I had worked with Fenix as an external consultant for over two years, when I was asked to step on board and take part in the digital transformation of the group. This was a great chance to do things different. I believe that Outdoors is a big hype and will be even more important after the pandemic.
Favorite Part of my Job: Being able to design the future way of working in the group and ensuring that our customers have the best experience shopping in brick-and-mortar stores, as well as online. 
Favorite Outdoor Activity: I do like hiking and trekking. I just climbed Mount Kilimanjaro during the Pandemic.
Current Mountain I'm Climbing: I am trying to learn video editing, as I have always been quite successful with photography, this challenge of real time footage is something completely different than still images.
What I am most proud of in my work: The diversity of the team that enables us to incorporate different view and cultures in finding creative solutions every day.