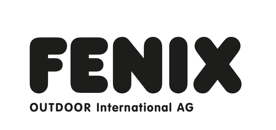 Erik Wiren
Operations Manager / Customer Support at Fenix Outdoor – Production
Erik's Trek with Fenix Outdoor
Hometown: Stockholm, Sweden
Currently Based In: Stockholm, Sweden
Languages I speak: Swedish, English and Danish
First Memory in Nature: Not sure of the first memory, but I started to join my father hunting when I was 6-7 years old, and has since that always loved being in the forest and enjoy nature and wildlife.
Why I joined Fenix Outdoor: I have always tried to work with things I personally like to do or to use, and that i honestly can stand for. I have a technical sense of mind and together with the interest for nature, and the genuine history of primus this fits very well together for me I think.
Favorite Part of my Job: I like that there are many sides to it, and a lot of different tasks that I deal with. But generally it is always a great feeling to be able to provide a solution that suits the customer, weather it is a customer looking for a stove, or need to solve a problem with their equipment.  
Favorite Outdoor Activity: As mentioned I have been hunting all my life, and that is probably the most common activity I do outdoors. But I also enjoy skiing and kayaking. There are a lot of other outdoor activities that I've I have done in the past, but this is basically what do somewhat regularly nowadays. 
Current Mountain I'm Climbing: Right now I'm out trying to find some beaver activity above the surface in the forests of Medelpad, it is a quite challenging animal to hunt in many ways.
What I am most proud of in my work: To supply people the possibility to go out, and stay out in nature and that we have managed to do that for so long. Without a reliable stove many adventures would not be possible.