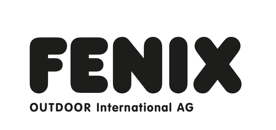 José Pérez Toribios
Production Technician at Primus – Production
José's Trek with Primus
Hometown: Tartu, Estonia
Currently Based In: Stockholm, Sweden
Languages I speak: Spanish, English and Estonian
First Memory in Nature: My first memory in nature is when my parents took me to the beach when I was little. I remember going to take a swim in the sea and not wanting to come out. I also have a vivid memory of going hiking in the mountains. I guess that that is one of the best parts about living in Northern Spain, you are so close to different great outdoor options. 
Why I joined Fenix Outdoor: I think that it was the great variation of task I needed to do. When I came for the interview I remember really liking the production. Honestly I had never thought I'd end up in a factory producing stoves.
Favorite Part of my Job: The favorite part of my job is hands down when I get to solve a big problem. The satisfaction that comes with it is great, it's a fantastic feeling. What I also like is that every day I face something different. I never get bored here. 
Favorite Outdoor Activity: I think that what I really like is a calm hike in the mountain and round it up with a nice grill with my friends or family. Back at home I like assembling LEGO or playing board games with my friends.
Current Mountain I'm Climbing: Right now I think my biggest challenge is raising my son, born last year. It's honestly challenging and takes a lot of time but I am loving every second of it. Hope this answers the question
What I am most proud of in my work: I think that I feel most proud seeing products that I've helped produce in the stores, or when I see happy customers in social media. Makes all my troubles worth it.