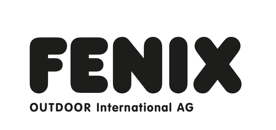 Niklas Liljedahl
Senior Product and Project Manager at Primus – Production
Niklas' Trek with Primus
Hometown: Stockholm, Sweden
Currently Based In: Stockholm, Sweden
Languages I speak: Swedish and English
First Memory in Nature: My first outdoor memory is from when I was ice fishing with my dad on the lake Siljan in Dalarna, Sweden. 
Why I joined Fenix Outdoor: I have always been interested in solving problems, especially technical problems. I studied in Östersund at mid university and in this part of Sweden nature is very present. When I found a opening at a Primus, which is a outdoor brand with focus technical innovations I saw an opportunity to combine nature with engineering! 
Favorite Part of my Job: My favorite part is to see products come to life from a blank paper and following all the steps to end up in the hands of a user. 
Favorite Outdoor Activity: Bike, hike and skiing. I also enjoy hockey and floorhockey a lot! 
Current Mountain I'm Climbing: Since I have a family with two small sons, a big challenge is to find the time I would like to spend outdoors. So I really need to prioritize this more.
What I am most proud of in my work: I am most proud when I see that products I have been involved developing, makes it easier for users to enjoy nature.