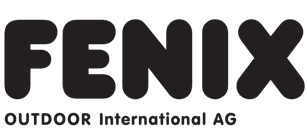 Melanie Heymann
IT Support at Fenix Outdoor – Digital Tech
Melanie's Trek with Fenix Outdoor
Hometown: Hamburg, Germany 
Currently Based In: Hamburg, Germany 
Languages I speak: German and English
First Memory in Nature: Camping with my parents as a child. Every year we camped at least two times a year somewhere in Germany. Most of the times we visited the Harz. I loved to just walk through the nature and climb small mountains.
Why I joined Fenix Outdoor: I choose Fenix Outdoor because I wasn't sure yet which way I wanted to go in my job and here I could learn a lot of different things and see where I wanted to set my focus on. Furthermore the company is worldwide active and I get to know many different people all over the world.
Favorite Part of my Job: To help other people. To solve a complicated case or learn new things in regard of digital technologies.   
Favorite Outdoor Activity: I love to swim and to go for a walk in the forests. Just to be alone in the nature and listen to all the noises from animals or the nature itself. To be outside in the light rain.
Current Mountain I'm Climbing: I want to improve my knowledge in IT and become an Information Security Officer.
What I am most proud of in my work: To see that my work or ideas are helping others. To always learn new things.