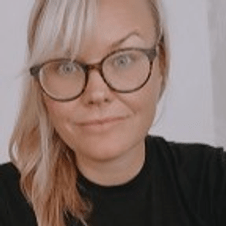 Sabrina Trubig
HR Payroll & Admin at Fenix Outdoor – Human Resources
Sabrina's Trek with Fenix Outdoor
Hometown: Hamburg, DE
Currently Based In: Hamburg, DE
Languages I speak: German and English
First Memory in Nature: As a child, my first experience was when I was with my Parents on the camping ground. I had my own tent with my cousin.
Why I joined Fenix Outdoor:  I really appreciate the spirit what emanates from the company! Transparent, good values, modern thinking and of course the outdoor and nature aspect and all the gear what we have for that 😉
Favorite Part of my Job:  The opportunity to continually learn and grow with the company.
Favorite Outdoor Activity: First - I like to dance all over the world! Second, hiking and walk with my dog 😊
Current Mountain I'm Climbing: At the moment gardening and for the future to build my own camper!
What I am most proud of in my work: The ability I have to help others from all different backgrounds and parts of the organization.