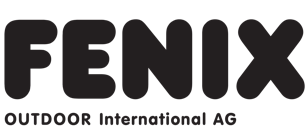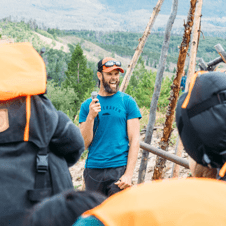 Carl Hård af Segerstad
Global Events Manager at Fjällräven – Marketing
Carl's Trek with Fjällräven
Hometown: Lidingö, SE
Currently Based In: Solna, SE
Languages I speak: Swedish, English and German
First Memory in Nature: I am a skier at heart. I was introduced to skiing by my parents at early age, Went from family skier to racer to ski instructor before I really got bergtagen at the age of 23-25. From there it was really no turning back. Now I have developed a full spectra multi addiction to all sorts of outdoor activities.
Why I joined Fenix Outdoor: It was a matter of timing for me. I was between jobs and caught a rumor that Fjällräven wanted to expand the Fjällräven Classic event from Sweden to new destinations around the globe. And one thin led to the other and I have had the pleasure to help set up Fjällräven Classic in USA, Hong Kong, China, Germany and UK.
Favorite Part of my Job: The pride in the eyes of people standing up to a challenge and learning from their experiences that makes me proud. We see it alot at our events and it is a blessing to witness that. I see that the learnings from outdoor experiences can be transferred to professional life (or private life) and that gives me hope for the future.
Favorite Outdoor Activity: I am still a skier at heart, active as ski instructor and educating new outdoor leaders in general and ski instructors specifically. But I love everything with in the outdoors, and seldom turn down a challenge.
Current Mountain I'm Climbing: Working with events that are DTC products, I feel that we are constantly working to improve our DTC communication. I see where we come from as a B2C company but to maximize the DTC mindset is a challenge I feel we are facing and improving in.
What I am most proud of in my work: The professionalism of my colleagues, and the dedication to continue to improve the company our products and our communication,