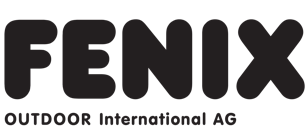 Harald Born
Brand Specialist at Fenix Outdoor – Sales
Harald's Trek with Fenix Outdoor
Hometown: Örnsköldsvik, SE
Currently Based In: Örnsköldsvik, SE
Languages I speak: Swedish and English
First Memory in Nature: My fist memory in nature is when I was little and went out exploring the forest and how I dared to go a little bit further from home each time, I still dare to venture on longer and longer adventures the further I explore in nature.
Why I joined Fenix Outdoor: My first encounter with Fenix was when I was young and bought my first outdoor gear for my adventure at Naturkompaniet in Västerås Sweden. Since then I have forever thought about Naturkompaniet as the store with hard earned knowledge and kindness to the ones that don't know that much about the outdoors, they were not sales persons, they were people that inspired me. That is the main reason I joined Fenix, to be able to inspire as I have been inspired.
Favorite Part of my Job: My favorite thing with my job is that after almost 10 years in Fenix is that I can inspire people. It is still fun, no day is the same and the things I have been able to do and the places I have been able to see is something I prize. At Fenix, the job is truly what you make of it.
Favorite Outdoor Activity: Mountaineering, skiing, long adventures/Expeditions, outdoor courses, photography and just being outside with my loved ones.
Current Mountain I'm Climbing: I'm currently working on getting back after a major artery operation and have a lot of rehab to take on, so the high mountains have to wait for a little while and sailing is a new skill I look forward to learn this summer and jump between islands in the Swedish west coast. And we are planning introduce my girlfriend to mountaineering this year, our goal is to Climb Mt Elbrus next fall.
What I am most proud of in my work: Simply that I can inspire, teach and that I feel involved in the brands and that the Fenix make me proud of my self and the skills I have. I'm also proud of my job that we work hard to make sure that people and nature feel safe.